Cow papier mache kit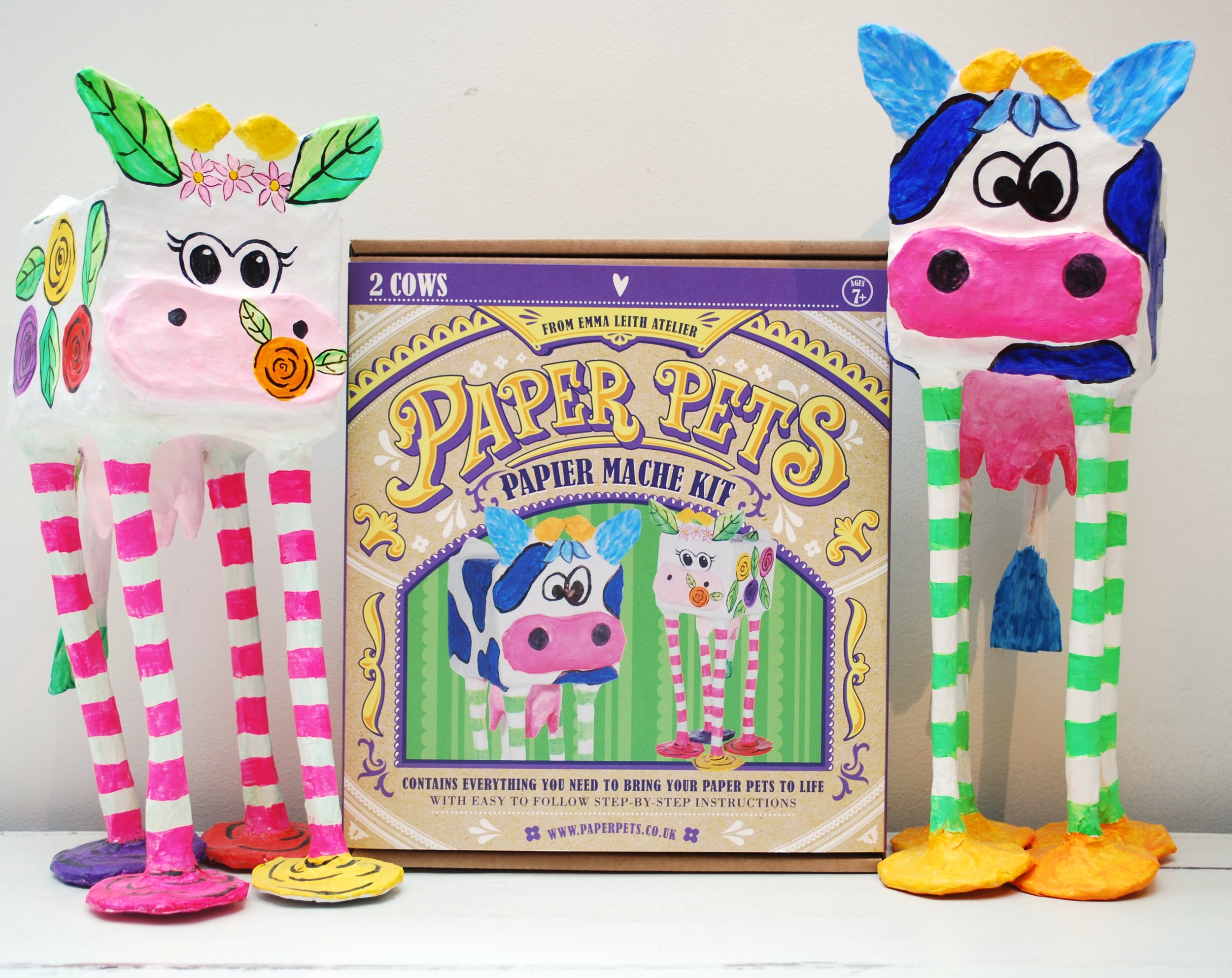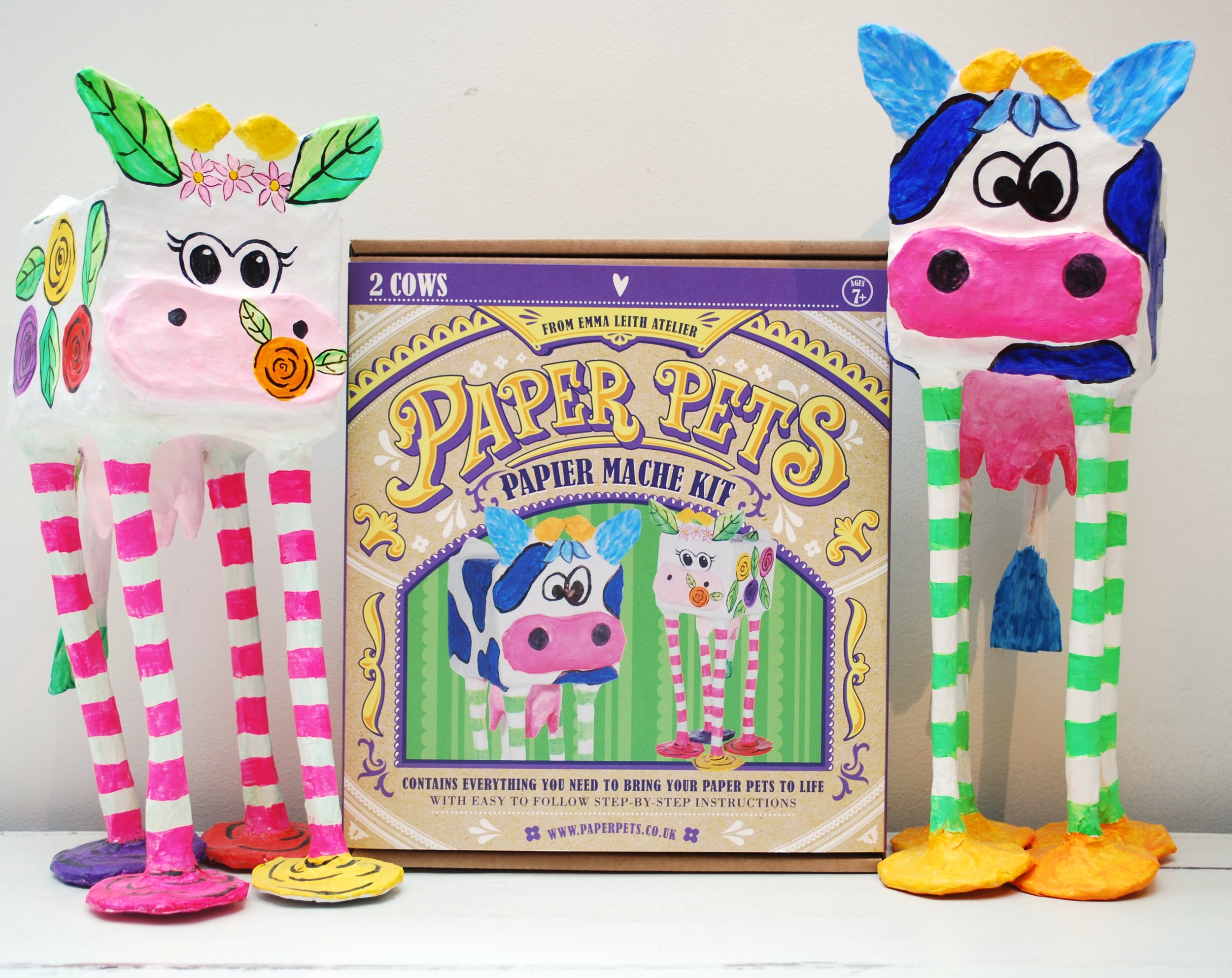 Cow papier mache kit
Have hours of fun creating these two papier mache cows. The perfect school holiday craft activity. Suitable for children age 7+. These cows are enjoyed by children and adults alike....you're never too old to play with papier mache!
Price Includes VAT
UK delivery via Royal Mail £3.50
This paper pet kit makes two papier mache cows and is the perfect kit for children and adults to do together.
Probably the most ambitious of all the pets to complete it is more suited to confident fingers. Younger children will need help applying the templates to the body (especially the udders and legs!)
Contains easy to follow step by step instructions and paints for you to decorate your completed pet in your own style.