Sheep Papier Mache Kit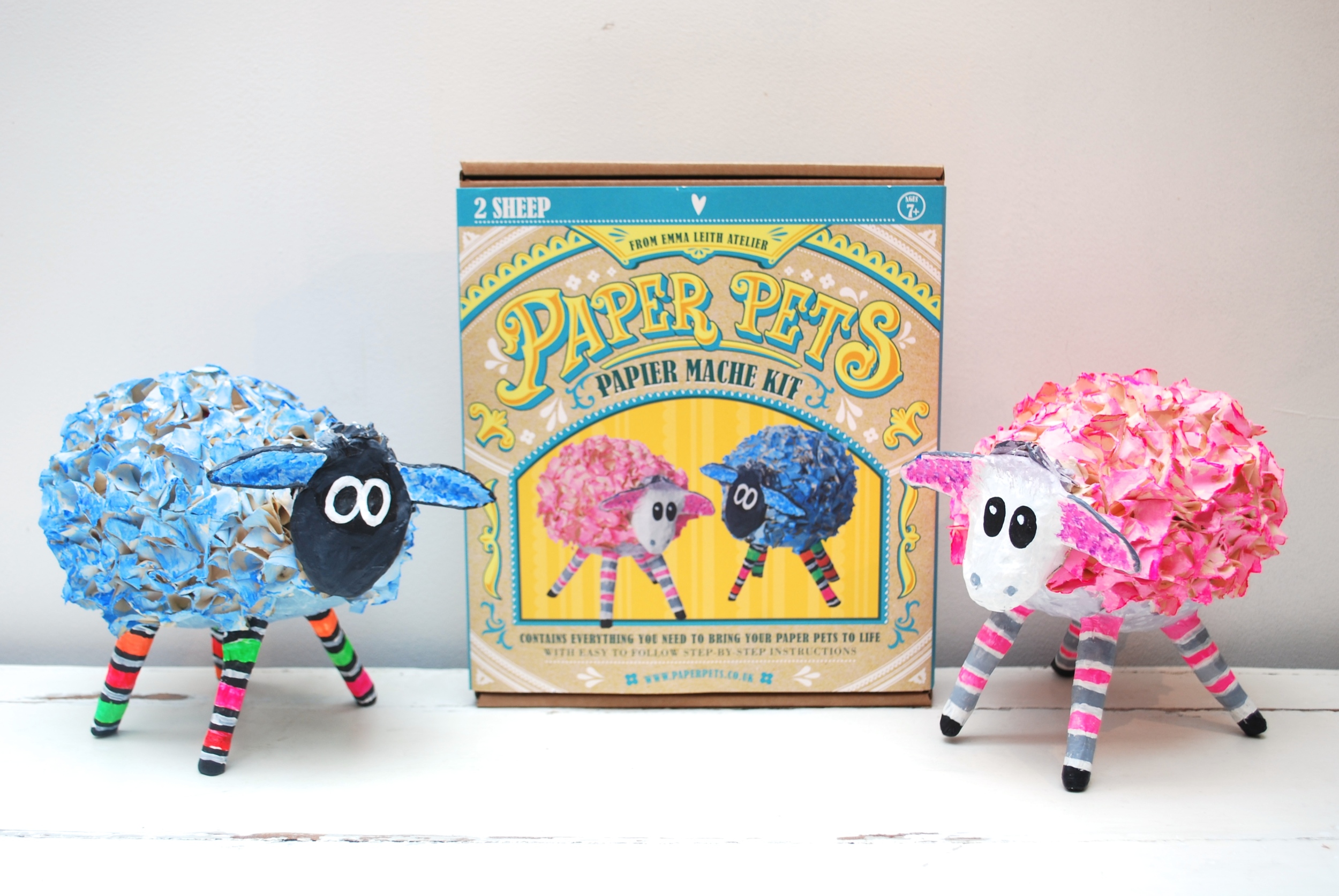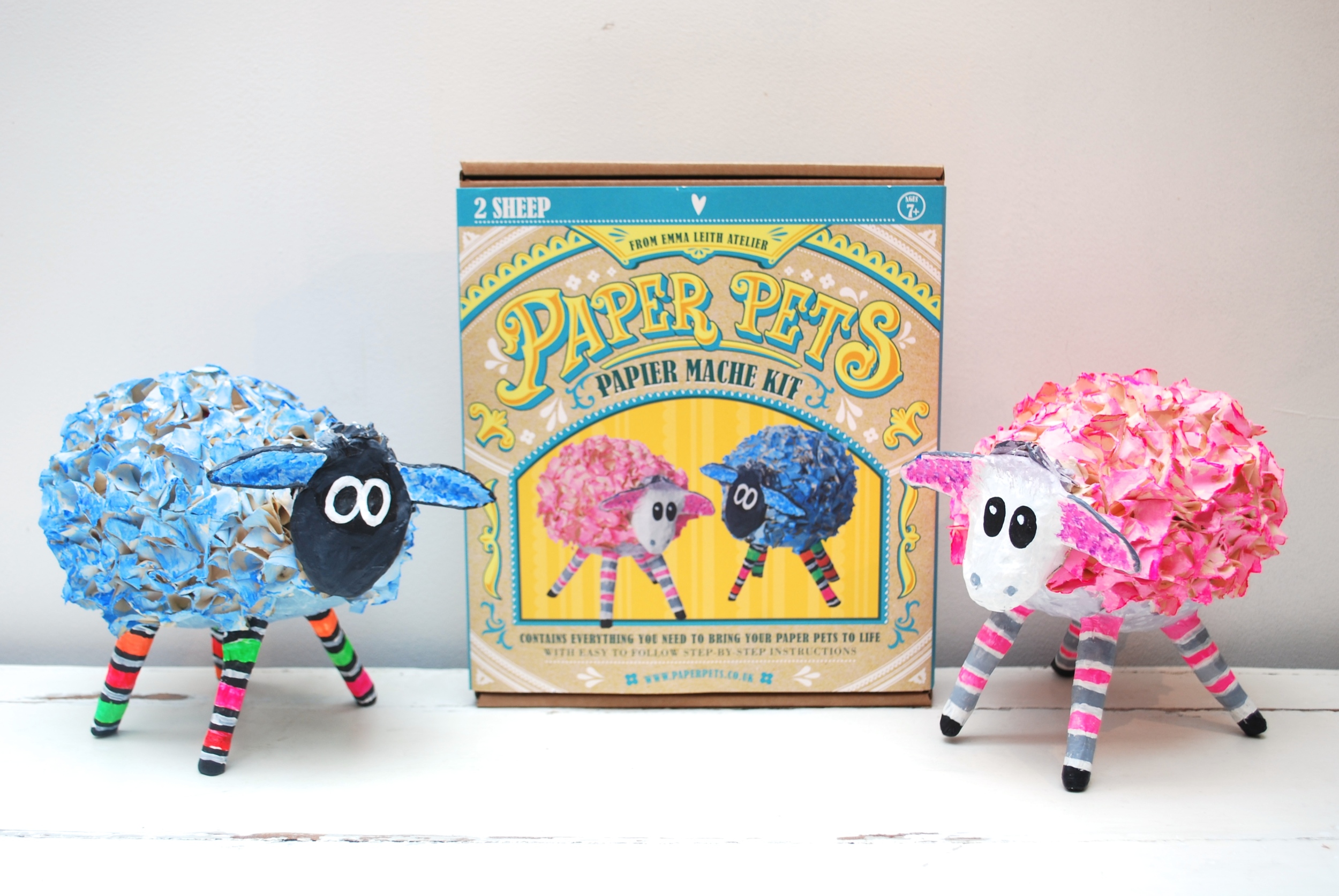 sold out
Sheep Papier Mache Kit
Sheep are a firm favourite across the generations especially because, with this kit you get to make their woolly coats. Don't be fooled ....it's much easier than it looks and kids love it!
Price includes Vat
Uk delivery £3.50
Designed, sourced and made in the UK by Emma (with a little help from her mum too!) This beautifully presented paper mache kit contains everything you need to bring two sheep Paper Pets to life. Suitable for children age 7+ (younger ones needs help) this kit is the perfect introduction to the often overlooked art of paper mache. Younger children will benefit from a little help when applying the templates.
Contains easy to follow, fully illustrated, step by step instructions together with a selection of paints to decorate your finished Paper Pet!